266 / 30,055
A completely private space with only one building (266 m²) on a vast site of 30,055 m².
The only buildings on the premises are the accommodation villa and the restaurant.
During your stay, TAPKOP will be your exclusive space.
You can take a walk in the large garden, lie down on the lawn, take an outdoor bath in the forest air after the sauna, watch a movie on the projector while drinking wine.
How you spend your time at TAPKOP is up to you.
Please enjoy your time together.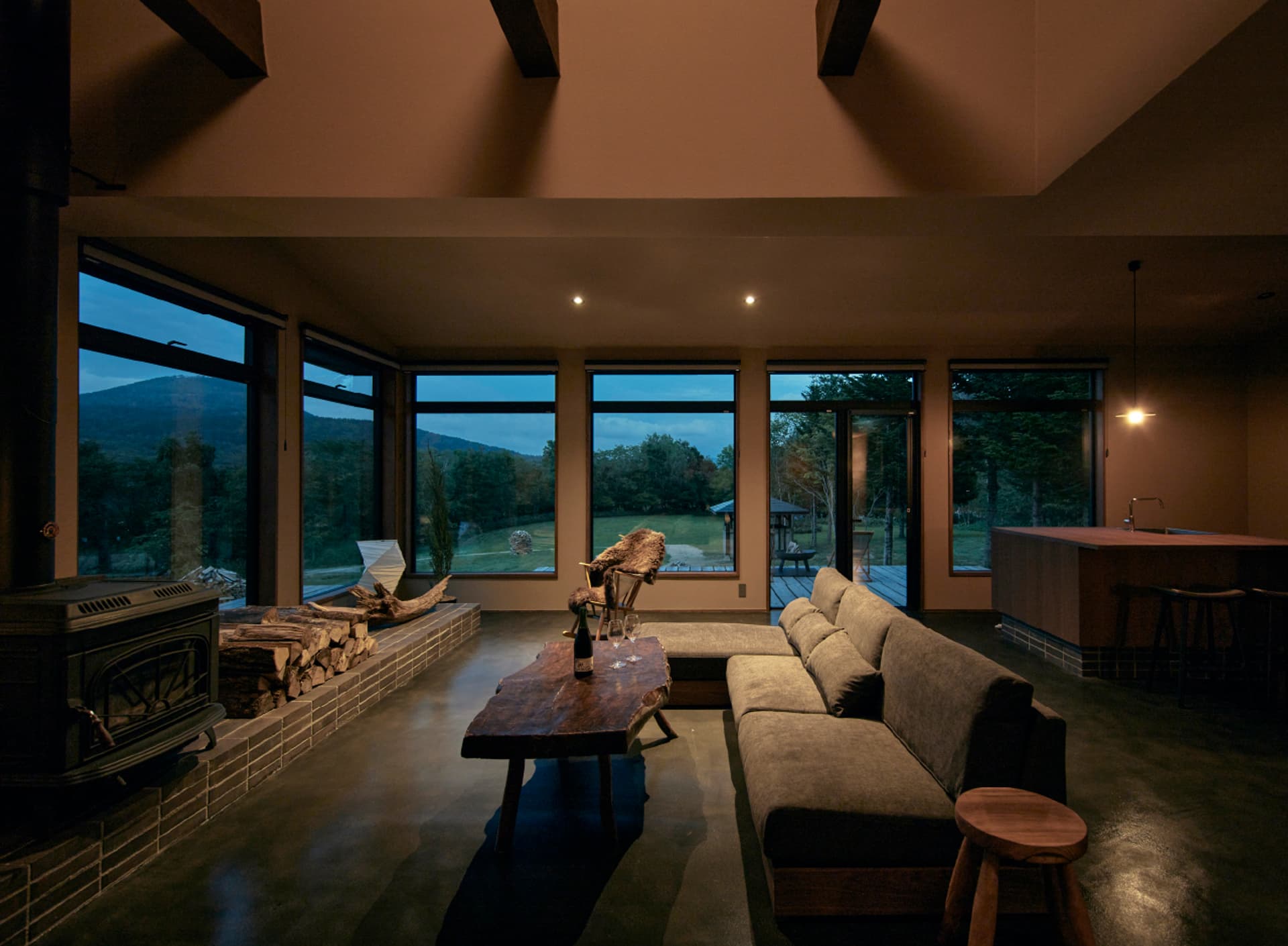 View from the living room that
changes
with the seasons
Through the window, you can see Mt. Optateshke towering over the grasslands.
The landscape changes with the seasons and the weather, and you'll lose track of time as you stare at it. The interior design is inspired by the surrounding nature, such as the frozen lake ice of Lake Kussharo, a large withered tree standing next to a stag, smoke rising from Atosanupuri, and conifers standing in the snow.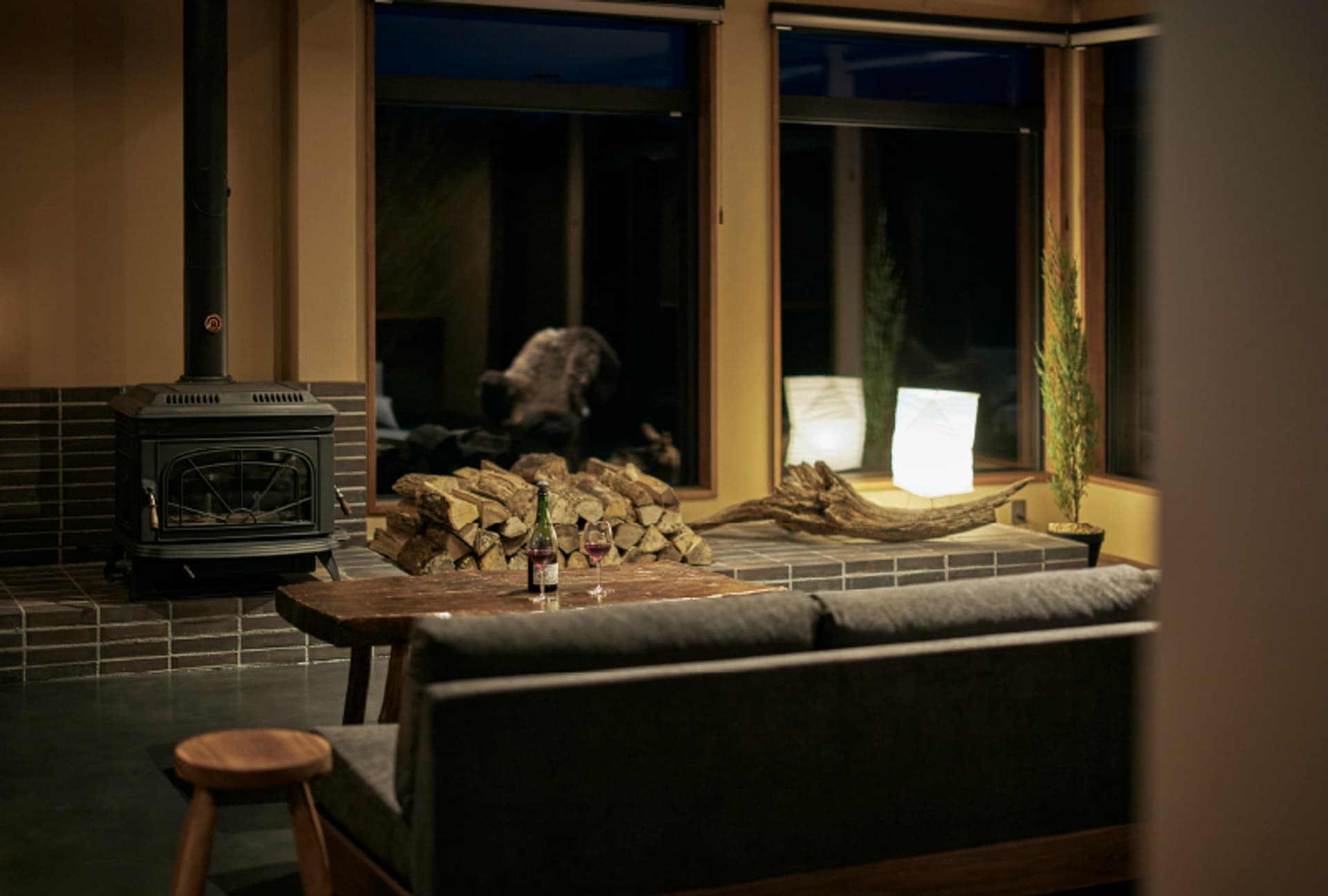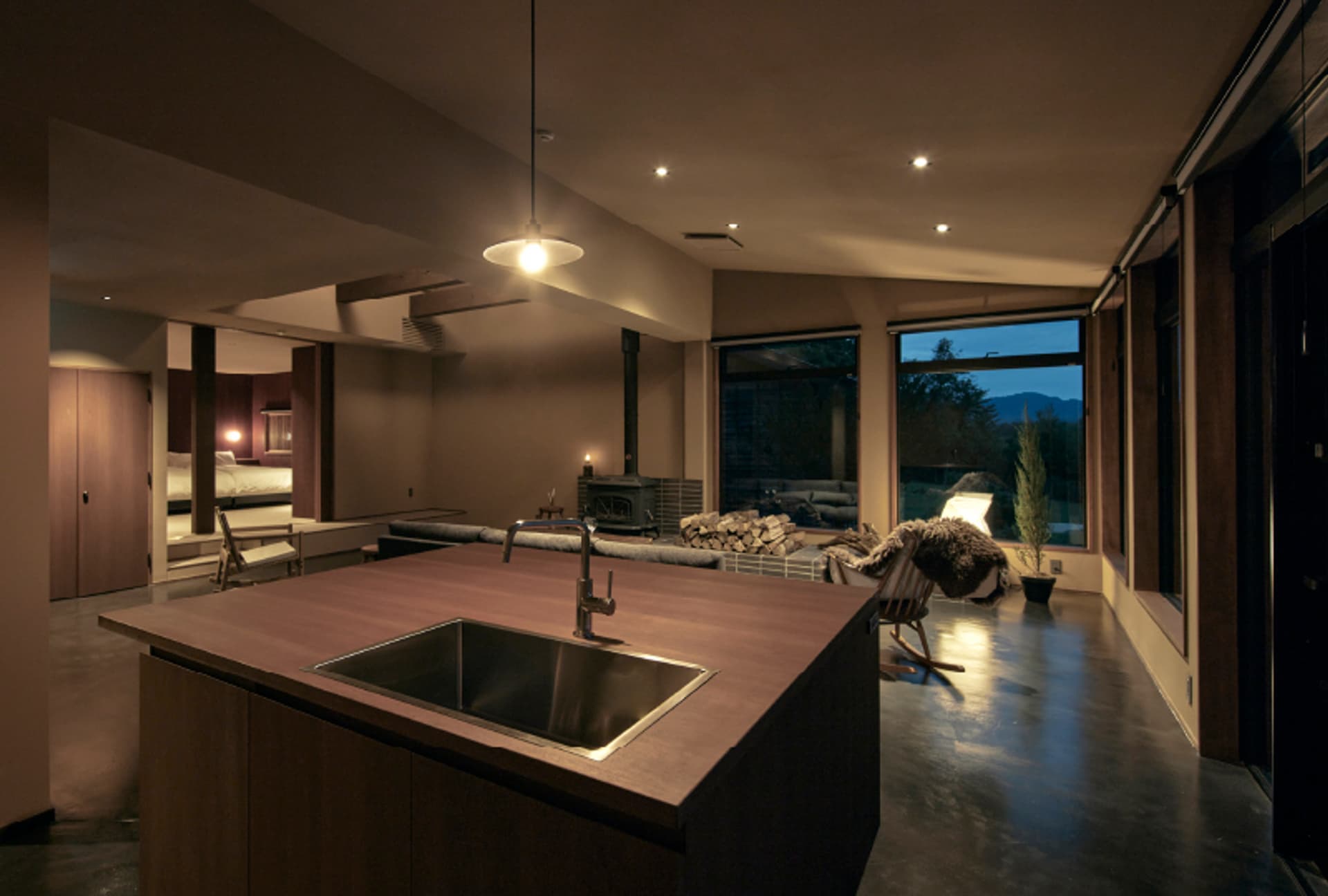 Objects created from
natural objects
in eastern Hokkaido
In addition to driftwood from the Sea of Okhotsk, we use plant seeds and tree branches, artificial objects washed ashore on the coast, and natural objects collected from the forests of Teshikaga Town. Through objects that are unique in this world, we express a life in which nature is our neighbor.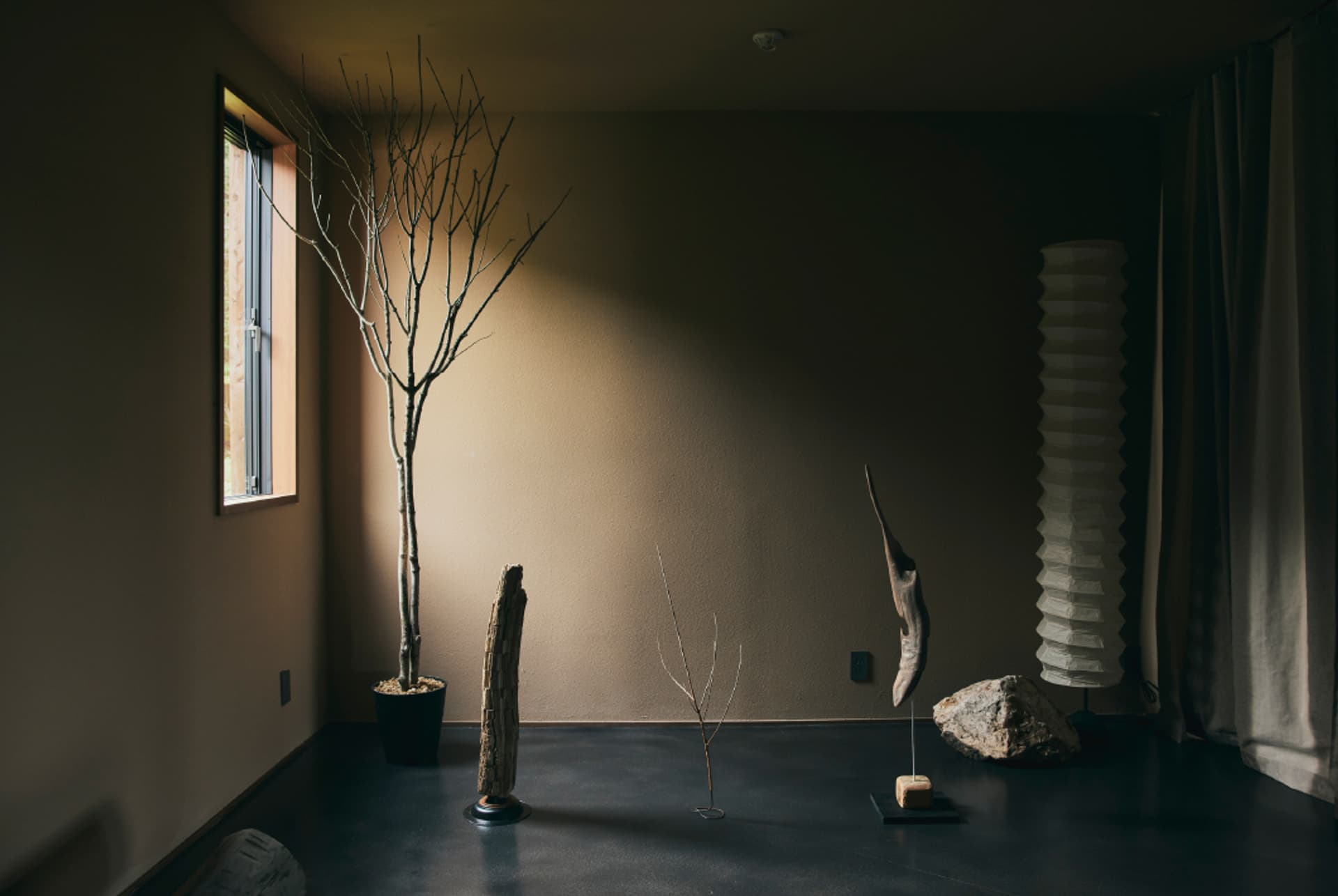 INFORMATION
*Payment can only be made by credit card.
Visa/Mastercard/JCB/American Express/Diners Club/Discover
*The above prices are for one night with two meals (including service charge and consumption tax). The maximum capacity is four people, but in the case of families with small children, co-sleeping is allowed. Fuel charges will be added during the winter season from November to March.

Meals:

It will be served at the restaurant adjacent to the accommodation villa. 

*Vegan available
Facilities:

Sauna  Rest room  Open-air bath Hairdryer  Wi-Fi  Projector Bluetooth Speaker  Wine Cellar  Microwave  Refrigerator Hot Water Pot  Coffee Maker  Air Purifier  Humidifier  Bonfire stand  Wood-burning stove

Drinks and ice cream in the refrigerator/freezer are included in the price.

Amenities:

Bamboo toothbrush  Toothpaste  Bamboo comb  Cotton swab  NEMOHAMO total skin care set  Bathrobe  Sauna hat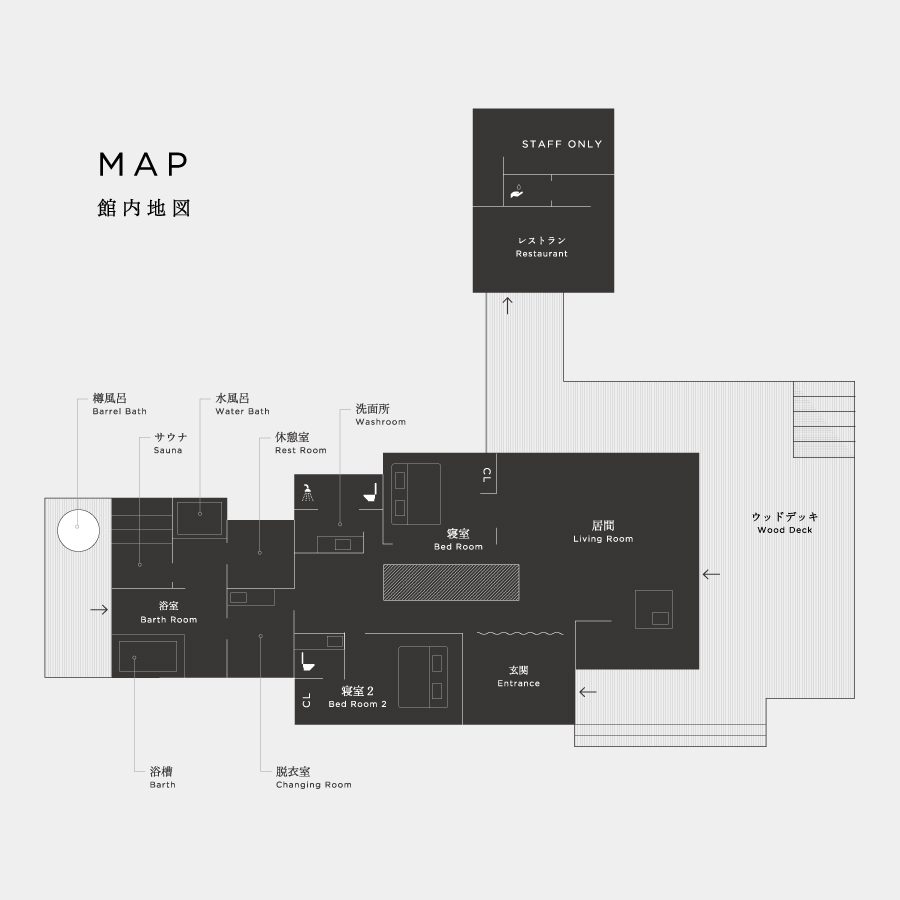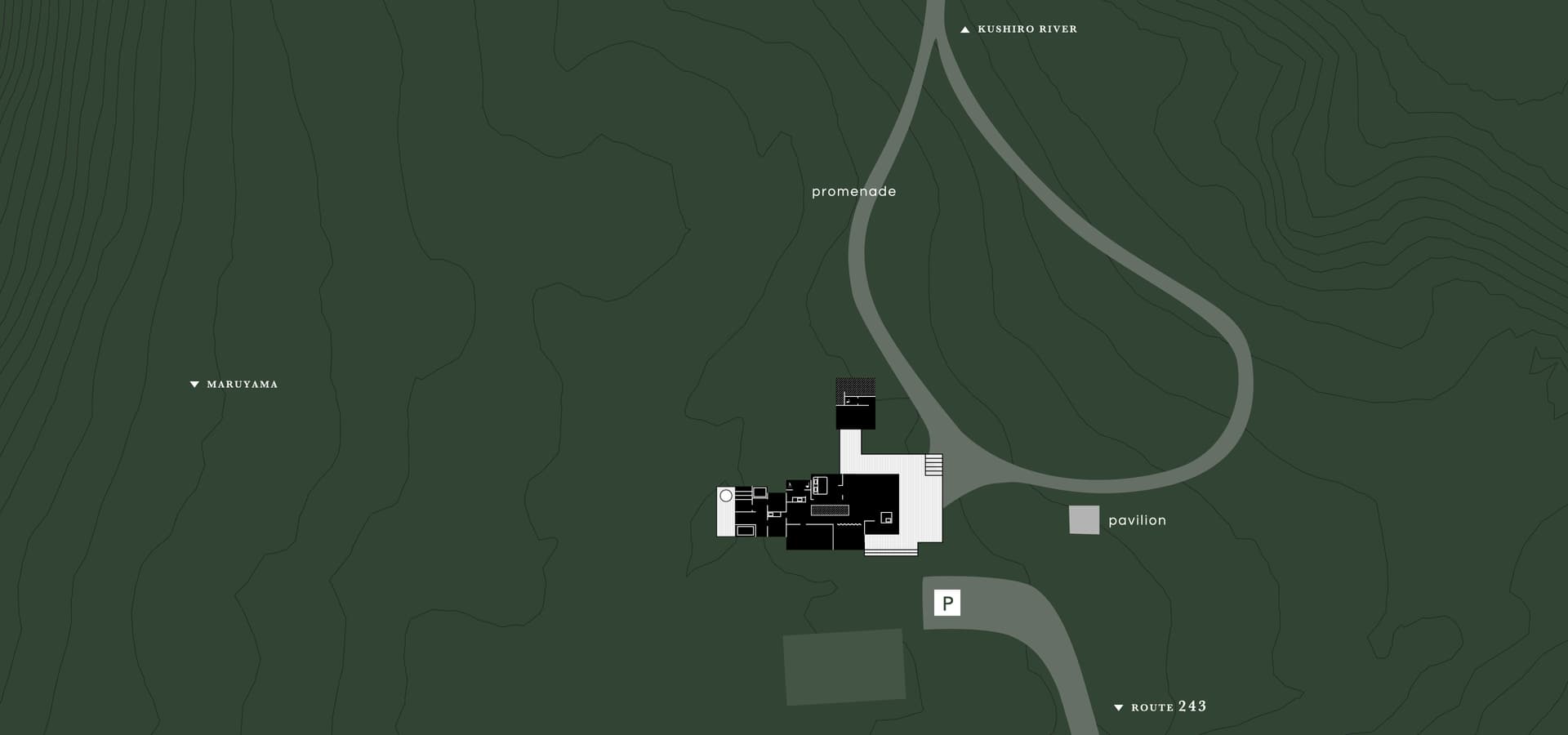 Maximum capacity: 4 people
Facility area: 266 m² (accommodation villa+ restaurant)
Facility area: 266 m²
(accommodation villa+ restaurant)
Site area: 30,055 m²
Floor Guide