Be your true self
A sauna filled with the scent of red cedar.Groundwater pumped from the headwaters of the Kushiro River pours into the bath with a cascading sound.Move along from the deep green bathroom that makes you feel like you are in the forest, over to the outside deck.The stillness of the forest hangs in the air in front of you. Sit in a chair and stretch your legs.The sound of water, the sound of trees swaying in the wind, and your own breathing.
Close your eyes and become one with the forest. Enter nature and be your true self.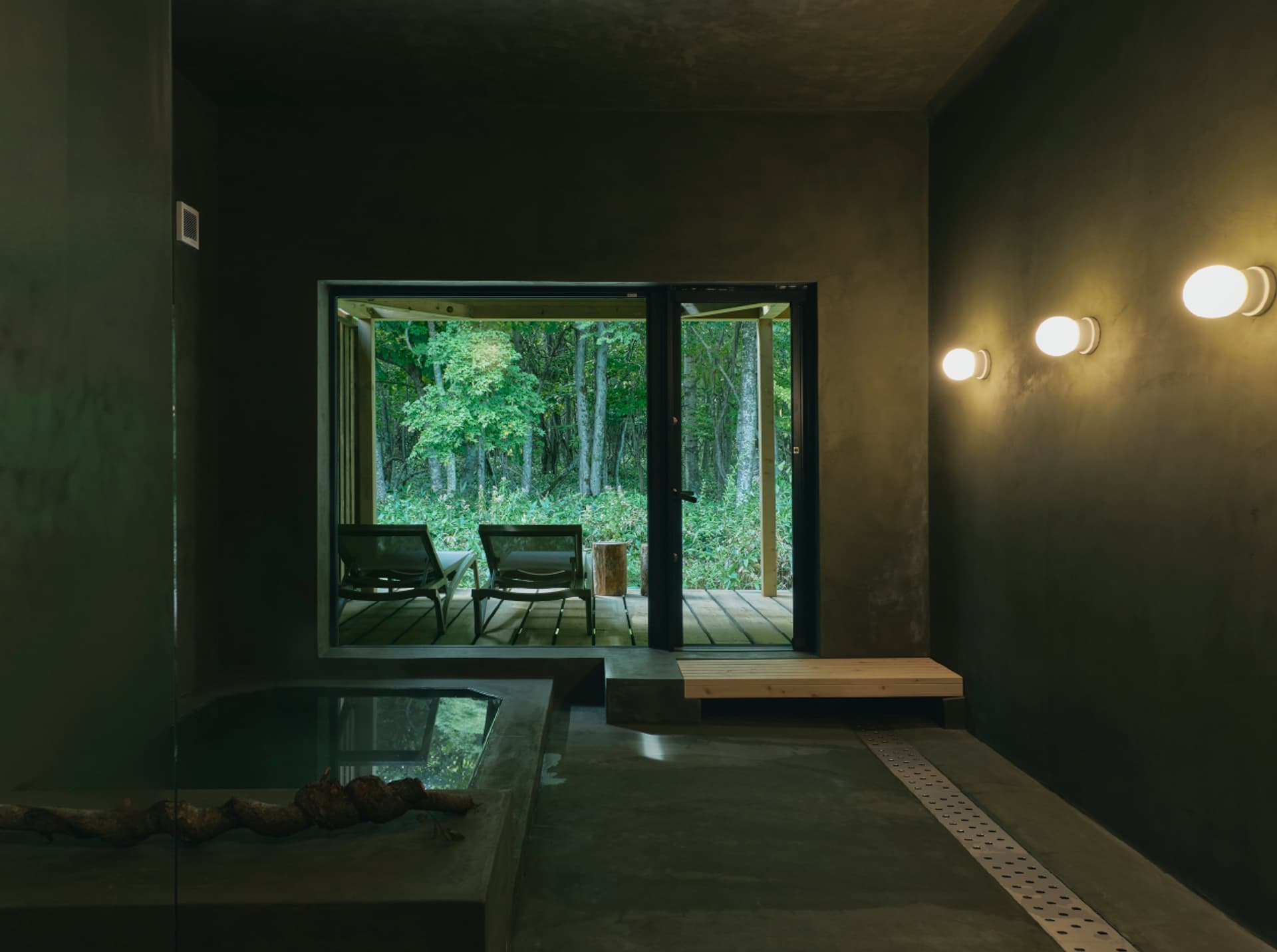 Bathroom
The bathroom is inspired by the shadows of conifers standing in the snow. When you look out the window from the quiet and dimly lit space, you feel as though the borders between yourself and the forest have disappeared.
Indoor bath
TAPKOP's indoor bath has a herb bath blended with 4 types of herbs. Feel free to add your own herbs.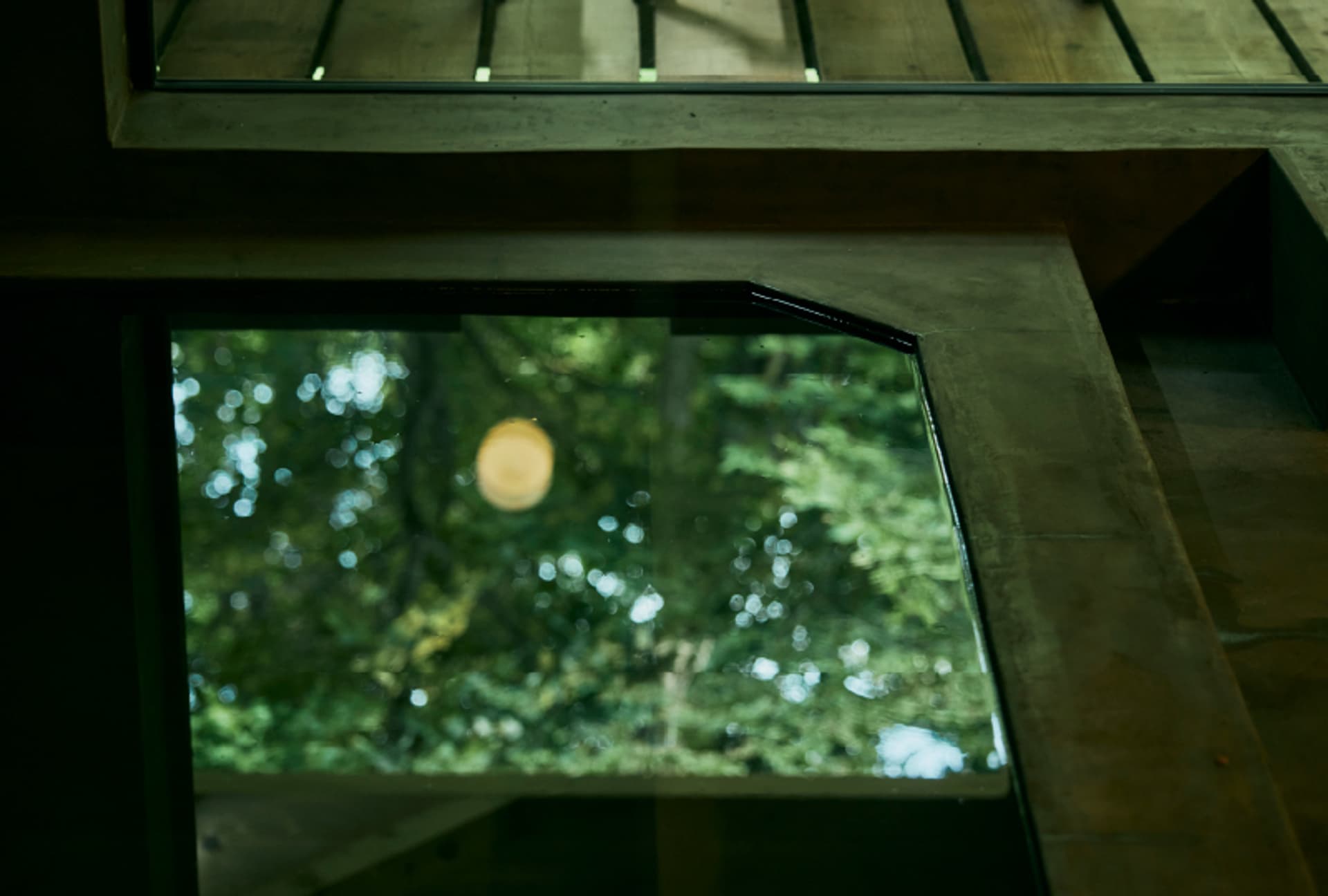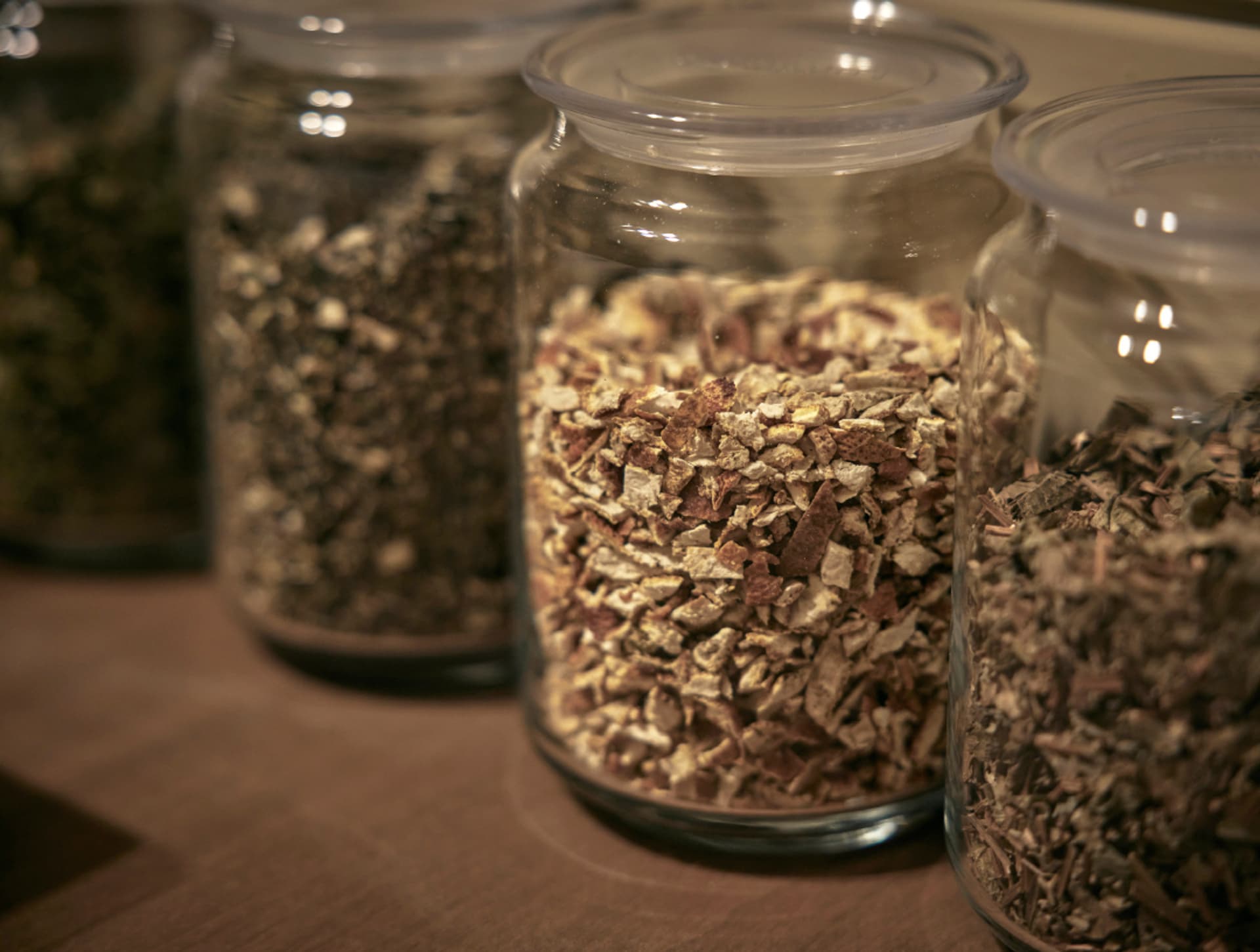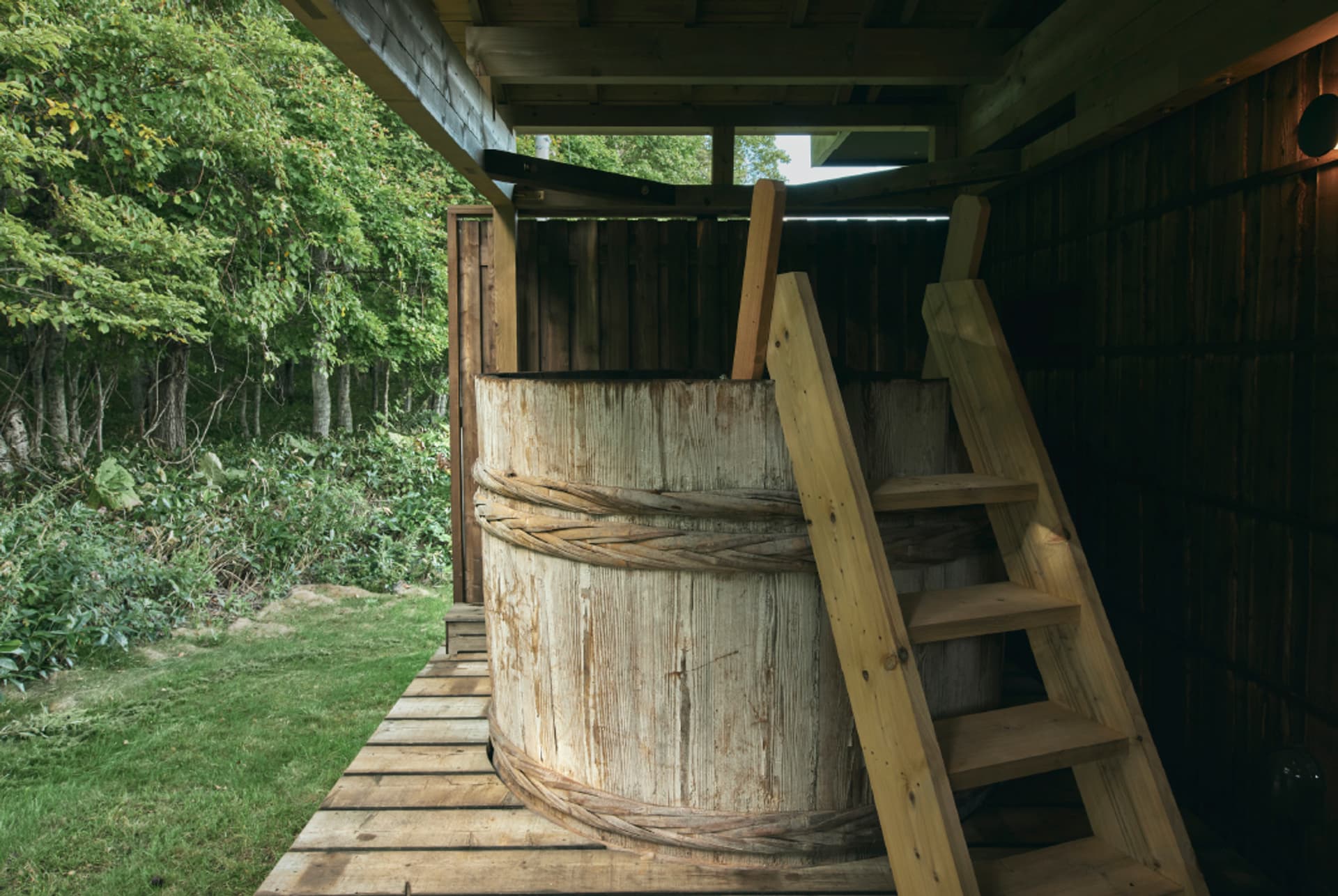 Open-air bath
For the open-air bath, we use a large miso barrel with a height and diameter of 170cm, which was ordered from Saga Prefecture. You can also enjoy the tachiyu, which soaks your whole body while holding onto the edge of the barrel.
Sauna
The interior of the sauna is made using red cedar, which has a soft and durable bark and is characterized by the scent of wood. The "God's Eyes" Ainu pattern object installed in the front was made by the Ainu people living in Lake Kussharo. Lie down, read a book, and spend your time in a private sauna in a spacious room.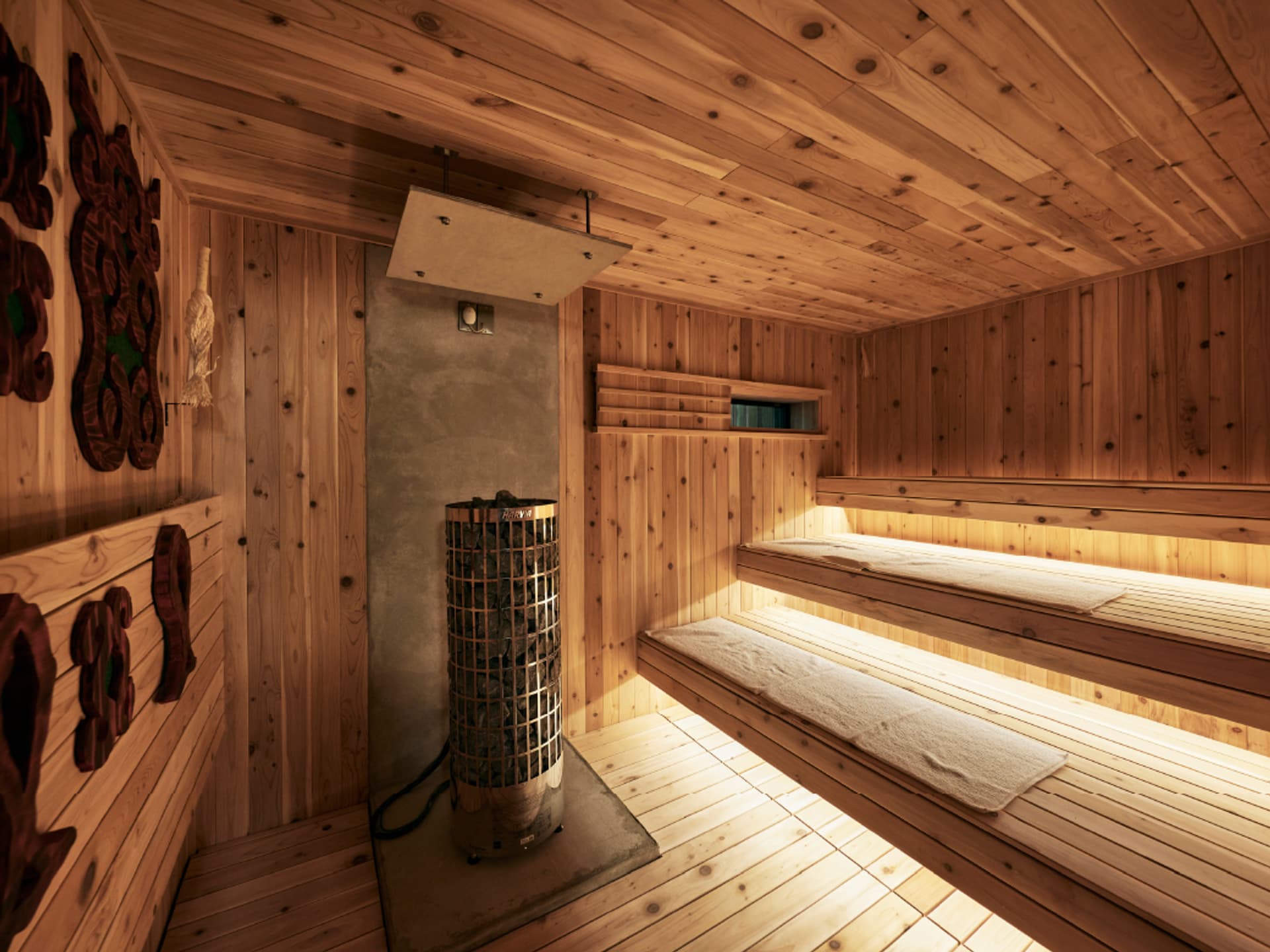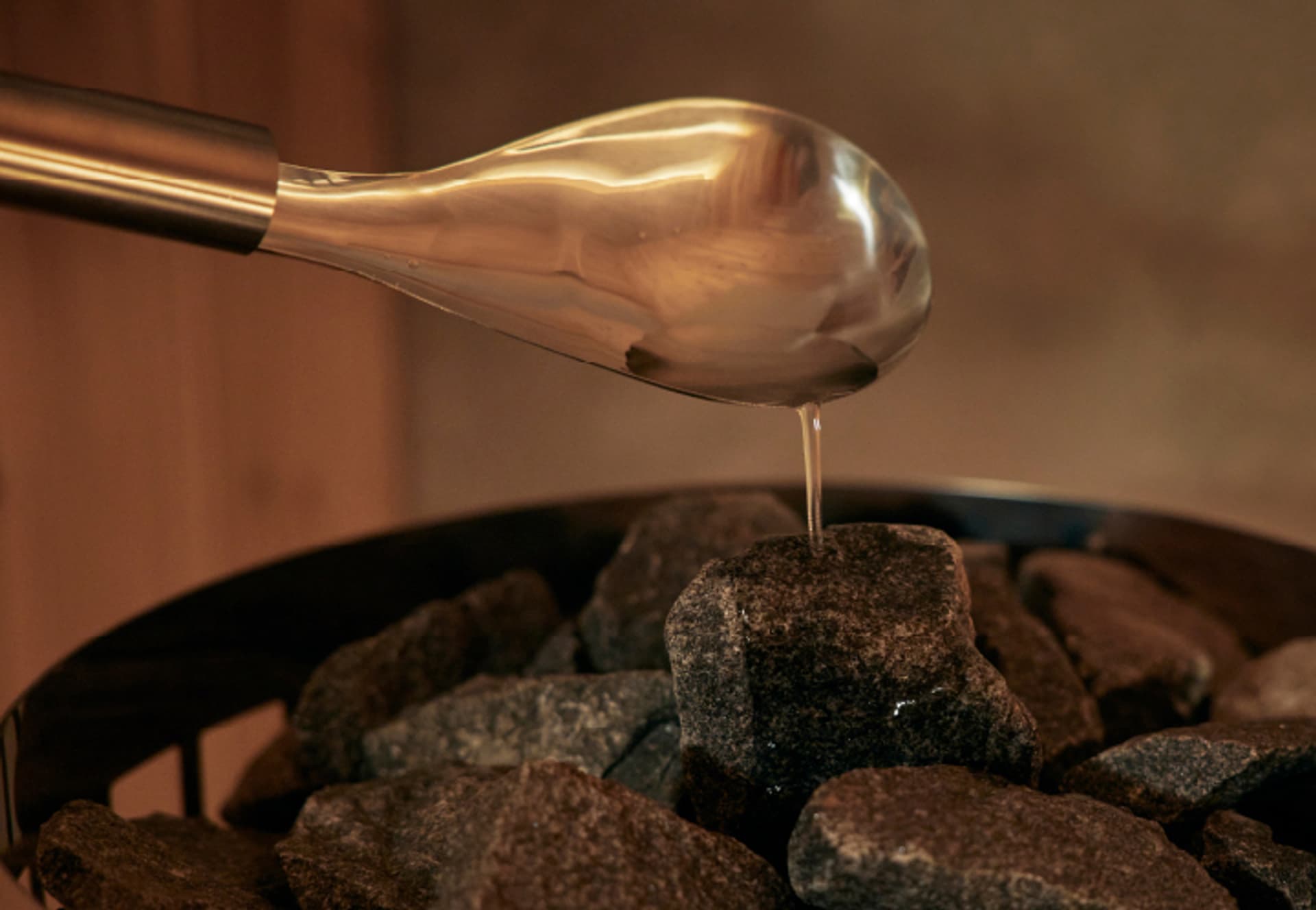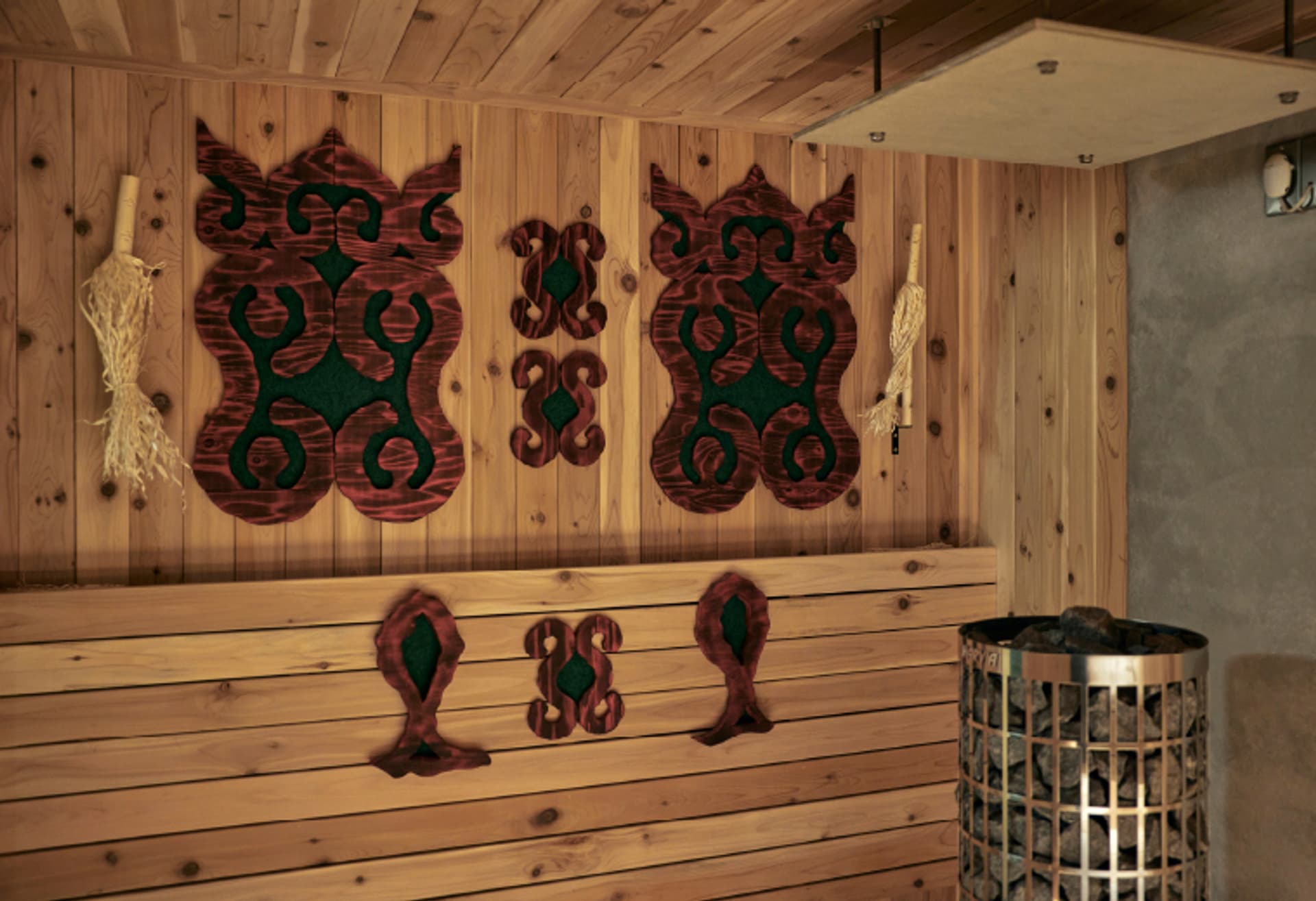 Cold bath
We use spring water from the head of the Kushiro River. The abundant groundwater was filtered over a long period of time by the nearby tapkop "Maruyama" and is rich in minerals. Since we use natural groundwater, the water temperature is 10℃~12℃.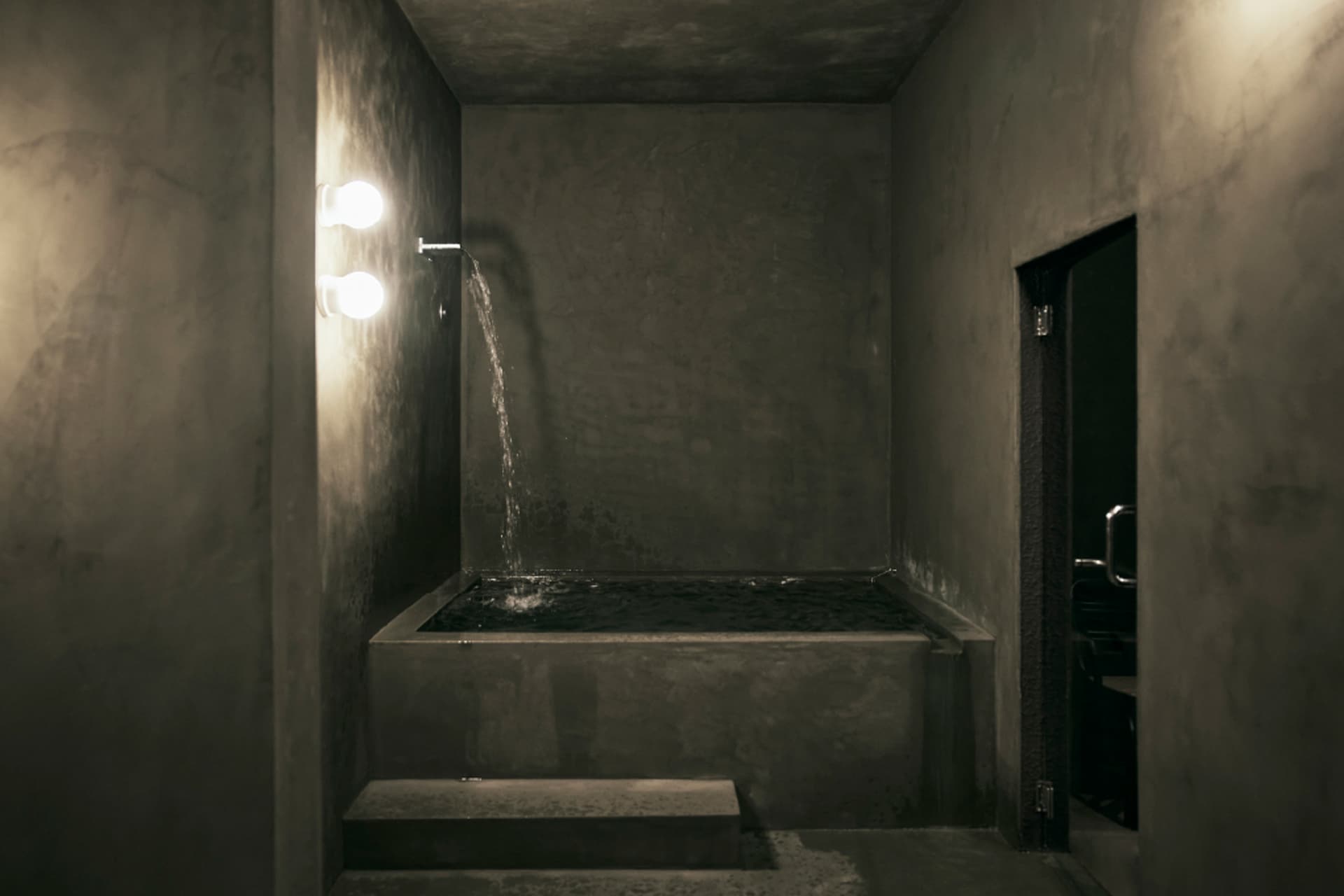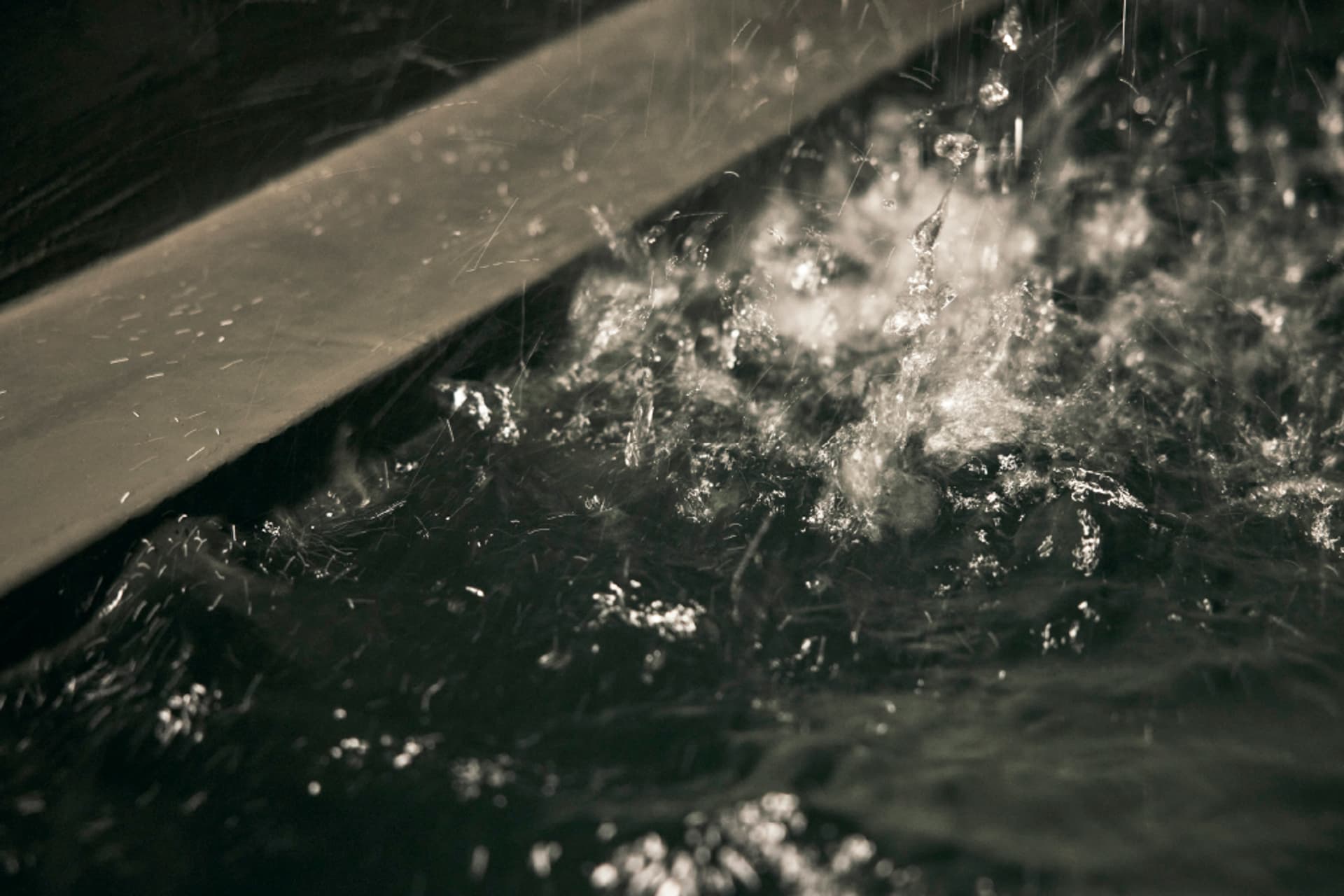 Rest room
We have homemade detox water, soft drinks such as Oropo, beer, non-alcoholic beer, and other drinks that are perfect after the sauna.